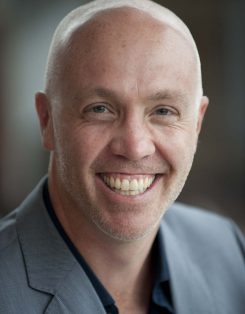 David Worland – Chief Executive Officer
David commenced as ELAA's Chief Executive in May 2018.  He is an engaging, values driven and visionary Chief Executive that has a career history improving community outcomes across the health, education and early childhood sectors.  Since 2014, David has been influencing positive outcomes in the early childhood education and care sector.  In this context, David is an advocate for the immense value of high quality early childhood education and care for children, families and the future wellbeing and prosperity of the Australian community.  David's major skillsets include sector advocacy, stakeholder engagement, strategy design and implementation, change management and outcomes measurement.  In the complex and ever changing landscape of the Australian early childhood education and care sector, David aims to provide a voice for unifying the sector to ensure positive policy, regulatory, funding and quality outcomes for the sector at all levels of Government.
Tina Martin – Deputy CEO
Bachelor of Education (Early Childhood) 1991, Masters of Social Science (Policy & Management) 2003, Australian Institute of Company Directors (Company Directors Course) 2013
Tina is an accomplished senior executive with experience across government and the not for profit sectors, with a passion for creative thinking, strategy and leadership. Appointed in 2016, Tina provides strong leadership and strategic thinking across ELAA and overseas the organisation's Service Delivery and Growth and Road Safety Education teams, which encompass operational policies, processes and systems and impactful communication and advocacy.
Tina has worked in a wide range of early learning services and held policy and strategy roles in a number of Victorian Government Departments. Prior to working at ELAA, Tina was Managing Director of Geelong Kindergarten Association.
Zora Marko
Leader – Road Safety Education
Zora leads the ELAA road safety education team which consists of project administration staff, early childhood experts and children's performers. This team delivers professional development to educators, road safety education performances and training on child restraints across Victoria.
Zora is a representative on a number of national and state road safety education groups. Her previous role was coordinating Worksafe's Early Childhood OH&S Champions project.