Learning and Development Calendar
ELAA's Professional Learning and Development calendar ensures that teachers, educators, and committee members are up-to-date and informed.
Learning Brought to Life "Building Leadership Awareness"
6 April, 2022 @ 7:00 pm

-

8:30 pm

UTC+10

Before we can become a good leader, we need to ensure that we have a clear understanding of how we appear to others.
This session allows the learner to identify their people style, and to understand how to practically apply this within the workplace to create improved outcomes. The content covered will allow the learner to gain a greater insight to the people style of other team members and how this might work with your own style. In addition to this, learners will explore leadership characteristics, and what the differences are between leadership and management.
This session aims to support the learner to:
Improve self awareness;
Understand the people style of others;
Strengthen their understanding of leadership characteristics;
Know when to lead, and when to manage; and
How to apply this information within their team or organisation to improve outcomes relating to task, project or relationships.
ABOUT OUR PRESENTER
Sharron Kelly-Campbell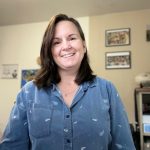 Sharron is a values-based leader who believes in the importance of helping others understand their impact and leadership potential. To summarise Sharron's professional experiences, Sharron has a strong background in following areas:
Family & Children's Services
Leadership and Team Development
Local Government
Sharron's career began over two decades ago, delivering Before and After School Care to children in her late teens. Twenty something years on, she has explored most service types delivered to families and children, covering some of the smallest, and the largest services delivered across the state of Victoria.
Each of Sharron's professional experiences have provided her with the opportunity to improve structures, processes and outputs, but more importantly, to build the capacity of others. Though Sharron's formal roles provided her with a particular set of responsibilities, she frequently explored ways to increase her influence and opportunities to connect across the organisations that she worked within.
Sharron has supported the delivery of organisational outcomes such as the roll out of an Organisational Cultural Inventory (OCI), departmental restructures, cultural development and the planning and delivery of organisation wide training programs.
With qualifications including a Bachelor of Applied Management, Diploma in Community Services – Children's Services and Certificate IV in Training and Assessment, Sharron offers a range of both practical and technical expertise to her work.
Sharron delivers training with energy, engagement and purpose. The goal is always to influence the growth and development of individuals and their teams, knowing the impact that these leaders can have in improving outcomes to the community.
MEETING ARRANGEMENTS
The meeting will be held via Zoom video conference due to COVID-19, the link will be sent to you via email upon registration.
Please note: a camera and speaker will be required on your PC or laptop to connect to the meeting. Alternatively, you can download the Zoom app on your smartphone and join the meeting via your phone.
EARLY CHILDHOOD EDUCATION FOUNDATION
Donate today – Give our most vulnerable children the best start to life!
The Early Childhood Education Foundation strives to ensure that children from families experiencing financial difficulties have access to a funded kindergarten program which will enhance their opportunities to succeed in life. Our mission is to support vulnerable children to attend kindergarten programs to help build their brains and bodies now and set them up for positive health in the future.
Research demonstrates the important role of high-quality early childhood education experiences on children's development. However, the cost of sending children to a kindergarten program for disadvantaged families and carers is often a barrier to attendance. There are thousands of children across Victoria in need of our support.
Every dollar invested helps our most vulnerable children and assists with breaking the cycle of inter-generational disadvantage.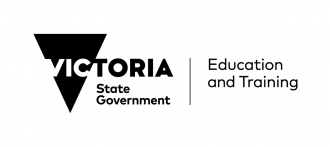 Learning Brought To Life Gold Sponsor