Learning and Development Calendar
ELAA's Professional Learning and Development calendar ensures that teachers, educators, and committee members are up-to-date and informed.
Learning Brought to Life "Data for Learning"

Being 'data literate' or knowing how to find and make sense of data is an increasingly important skillset for early years services that are focused on learning and improving. In this session, an overview of what it means to be data literate will be provided and guidance about how early years services can gather and make sense of data to identify needs, monitor progress, course correct and measure impact. Participants will be engaged in activities where they will consider how and why to integrate data-based thinking into their planning and implementation, detect challenges to using data, and identify possible solutions. The session will suit those from organisations with none to some experience of using data for planning and/or monitoring.
Quality areas: QA4 & QA7

Presenters: Lauren Heery – Senior Project Coordinator, Centre for Community Child Health, Murdoch Children's Research Institute,
Maria Fong – Senior Project Officer, Community Child Health, Population Health, Genes and Environment, Murdoch Children's Research Institute
ABOUT THE PRESENTERS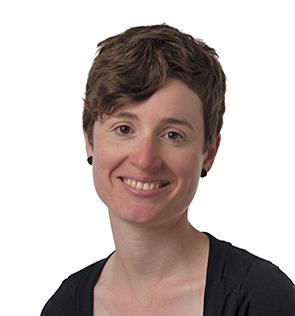 Lauren Heery
As an evaluator and project manager at the Centre for Community Child Health, Lauren Heery manages a portfolio of early years sector program evaluations and capacity building projects. Lauren's skills include program evaluation, project management, group facilitation and coaching. She is particularly interested in the use of methodologies such as improvement science and developmental evaluation, which can be used to develop, adapt and evaluate complex programs and initiatives. Lauren holds a Master of Public Health  and a Bachelor of Physiotherapy (Honours).
Maria Fong
Maria is an experienced researcher who specialises in synthesising research evidence and using co-design methods to collaborate with stakeholders. She works with services and communities to build capacity, improve service delivery, develop tools and resources and evaluate programs. Maria holds a Master of Arts (Sociology) and a Bachelor of Arts.
EARLY CHILDHOOD EDUCATION FOUNDATION
Over the past 22 years, the Early Childhood Education Foundation has provided more than $150,000 in kindergarten fees to support over 220 families.
We would really appreciate your donation, this foundation is essential, with your help, underprivileged children can have a better start and participate in a school environment during these precious early years.
All contributions are optional, a receipt will be issued for donations of $2 or more.
MEETING ARRANGEMENTS
Attendees will join remotely via Zoom Meeting, the link will be sent to you via email before the session.
Attendees will have the opportunity to engage and interact with the presenters and each other in breakout rooms.
Please note: a camera and speaker will be required on your PC or laptop to connect to the meeting. Alternatively, you can download the Zoom app on your smartphone and join the meeting via your phone.
SPONSOR
Learning Brought to Life "Data for Learning" is sponsored by AustralianSuper.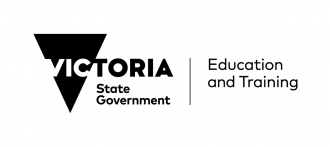 Learning Brought To Life Gold Sponsor