Learning and Development Calendar
ELAA's Professional Learning and Development calendar ensures that teachers, educators, and committee members are up-to-date and informed.
Learning Brought to Life "Working with families and children in a digital world"
1 June, 2021 @ 2:00 pm

-

3:30 pm

UTC+10

This session will provide educators with insights into the ways families and children are rethinking and using digital technology in their homes as a result of covid-19 and associated lockdowns and restrictions. Through his research with families from across Australia with the "This Digital Home" project, Daniel will take you into families' homes and see videos, and hear from children about the role technology has in their lives. Then, Daniel will share "Playing IT Safe", a new early childhood resource to support educators to use play-based learning approaches to help children be safe online and develop their digital literacy relevant to their age and stage. You will leave with some clear tools and practices to support you in helping families and children use digital technology in positive and supportive ways.
Quality areas: QA1, QA2 & QA6
Presenter: Daniel Donahoo- Senior Advisor, Innovation,  Alannah and Madeline Foundation
ABOUT THE PRESENTER
Daniel Donahoo
Currently, a Senior Advisor to the Alannah and Madeline Foundation and in partnership with the AFP and Office of the eSafety Commissioner has designed a play-based learning resource to support early childhood professionals teach children digital literacy and online safety. He has over two decades of experience working in early childhood and researching and writing about media and technology in children's and families' lives.
ALANNAH AND MADELINE FOUNDATION
On 28 April 1996 at the historical Port Arthur site in Tasmania, 35 people were tragically killed. Alannah and Madeline Mikac, aged six and three, along with their mother, died that day.
Because of this terrible act of violence, Alannah and Madeline's father, Walter Mikac AM, and a small group of volunteers worked to set up the Foundation with the belief that all children should have a safe and happy childhood without being subjected to any form of violence.
It was launched on 30 April 1997 by the Prime Minister of Australia, the Hon. John Howard OM AC. More than 20 years ago, Alannah and Madeline Foundation first took a stand in the face of unspeakable tragedy and made a promise to do everything within their power to protect children from harm. To ensure children touched by violence can heal from it. To serve as a beacon of hope for a better, safer world.
MEETING ARRANGEMENTS
Attendees will join remotely via Zoom Webinar, the link will be sent to you via email before the session.
Please note: a camera and speaker will be required on your PC or laptop to connect to the meeting. Alternatively, you can download the Zoom app on your smartphone and join the meeting via your phone.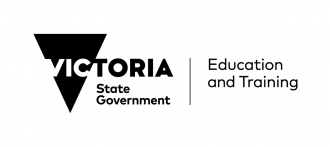 Learning Brought To Life Gold Sponsor