Learning and Development Calendar
ELAA's Professional Learning and Development calendar ensures that teachers, educators, and committee members are up-to-date and informed.
Learning Brought to Life "Introduction to outdoor nature programs"

This session will introduce Outdoor Nature Programs (often referred to as Bush Kinder). The session explores "why" to consider introducing an outdoor nature program and raises ideas that can be used as a springboard for deeper discussion. Participants will also have the opportunity to hear about training, networking, resources, and support opportunities that are available and ask questions.
Participants will be
-Inspired about outdoor nature play programs
-Understand rationales behind outdoor nature play programs
-Be confident to explore to possibilities of Outdoor Nature play programs
-Know where to access training, networking, resources, and support.
Quality areas: QA1 & QA3
Australian Professional Standards: Standards 3,4 & 5
ABOUT OUR PRESENTERS
Stephanie Willey is the Coordinator and Bush Kindergarten Teacher at Yarralea Children's Centre in Melbourne, Convenor of EEEC (Environmental Education in Early Childhood) committee and committee member of ECOLN (Early Childhood Outdoor Learning Network). Over the last 24 years she has worked in a variety of public and private Early Childhood settings both in Australia and overseas and is passionate about embedding Education for Sustainability into daily practice and advocating for children's right to access rich natural outdoor play spaces for healthy development and wellbeing.
Lisa Coxon is a passionate and committed teacher and educational leader with over 30 years of experience in early childhood education. She views herself as a life-long learner and in her professional learning has explored The Reggio Emilia approach, New Zealand's Te Whariki early years framework and the Project Zero thinking routines from Harvard University.
After studying in Denmark's nature kindergartens and joining the Early Childhood Outdoor Learning Network, she led an action research project with the children, families, educators and leadership at Woodleigh School to develop outdoor learning programs for preschool – year two children.
She has a passion for providing children with opportunities to connect with the natural world and First People's Culture. Elements of these interests are deeply embedded in her professional practice.
MEETING ARRANGEMENTS
The meeting will be held via Zoom video conference due to COVID-19, the link will be sent to you via email upon registration.
A link to the recording will be available for 7 days from the date of the session for all paying registrants.
Please note: a camera and speaker will be required on your PC or laptop to connect to the meeting. Alternatively, you can download the Zoom app on your smartphone and join the meeting via your phone.
EARLY CHILDHOOD EDUCATION FOUNDATION
Donate today – Give our most vulnerable children the best start to life!
The Early Childhood Education Foundation strives to ensure that children from families experiencing financial difficulties have access to a funded kindergarten program which will enhance their opportunities to succeed in life. Our mission is to support vulnerable children to attend kindergarten programs to help build their brains and bodies now and set them up for positive health in the future.
Research demonstrates the important role of high-quality early childhood education experiences on children's development.
However the cost of sending children to a kindergarten program for disadvantaged families and carers is often a barrier to attendance. There are thousands of children across Victoria in need of our support.
Every dollar invested helps our most vulnerable children and assists with breaking the cycle of inter-generational disadvantage.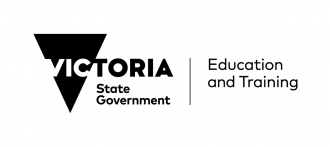 Learning Brought To Life Gold Sponsor