Learning and Development Calendar
ELAA's Professional Learning and Development calendar ensures that teachers, educators, and committee members are up-to-date and informed.
Learning Brought to Life "Transition to school- creating positive pathways for success"
1 December, 2021 @ 1:30 pm

-

3:00 pm

UTC+10

Research clearly illuminates that the transition to school profoundly impacts children's ongoing well-being, learning, and development. It is imperative that we critically reflect on our approach to this critical event in children's and family's lives in our settings.
There will be a focus on:
How our beliefs about children and learning impact our decisions and practices
How connections create a bridge for success and stem from ongoing reciprocal, respectful relationships
The value in creating opportunities for children and families to be active participants in the process
Transition as a time of advocacy, not only for the child but also for the early childhood profession.
This webinar will provide valuable insights into effective approaches to transition alongside practical strategies that will enhance practice, impacting the experience for the child and family.
Quality areas: QA1, QA5, QA6 & QA7
Australian Professional Standards: Standards 1-7
ABOUT THE PRESENTER
Kirsty Liljegren
Kirsty has had a wealth of experience as a teacher and leader in various contexts in Australia and overseas and was honoured to receive a national excellence in teaching award for innovative practice together with a State and Territory award for Victoria for her contribution to the early childhood sector.
Kirsty's varied experience now inspires and informs her current work as an educational consultant, with the opportunity to run professional learning and guide teams pedagogically both nationally and internationally.
Kirsty has been a long-standing committee member of the Reggio Emilia Australia Information Exchange and proudly volunteers to support the important work of this not-for-profit organisation.
The philosophy from the Reggio Emilia Educational Project has had a profound influence on Kirsty both professionally and personally, continuing to fuel a hope for children, all children to be respected, valued and understood as they all deserve and have the right to be.
MEETING ARRANGEMENTS
Attendees will join remotely via Zoom Webinar, the link will be sent to you via email before the session.
Please note: a camera and speaker will be required on your PC or laptop to connect to the meeting. Alternatively, you can download the Zoom app on your smartphone and join the meeting via your phone.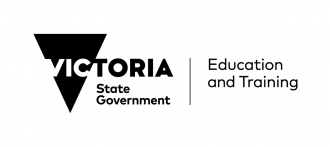 Learning Brought To Life Gold Sponsor