Learning and Development Calendar
ELAA's Professional Learning and Development calendar ensures that teachers, educators, and committee members are up-to-date and informed.
Learning Brought to Life "Practical ways to implement the Child Safe Standards in early childhood services"

The new Victorian Child Safe Standards come into effect on 1 July 2022. The changes will strengthen how you continue to improve child safety in your environment.
The things Child Safe organisations already do to keep children safe will help them to be compliant with the new Standards.  In some areas, however, organisations will need to change or develop their current child safety policy, practices and organisational culture to meet the new Standards.
We will review changes to the CSS and what this means for professionals and volunteers working within Child Safe organisations.
Overview of Child Safe Standards
Involving families and communities
Safety for Aboriginal children and young people
Managing risks in the online environment
Understanding and Upholding Diversity in Child Safety
Reflecting on efficacy and methods to improve policies and procedures
Codesign with children and families
ABOUT OUR PRESENTER
Deanne Carson
CEO and Co-Founder of Body Safety Australia, Deanne is a leading Australian sexuality educator, researcher, speaker, author and ultimate keeper of a straight face when dispelling children's misconceptions about bodies and baby making. All Deanne's classes, workshops and speaking engagements are inclusive of same-sex attracted, sex and gender diverse young people and their families. They celebrate young people from all family structures, cultures, and faiths, and are inclusive of varying abilities and needs.
MEETING ARRANGEMENTS
The meeting will be held via Zoom video conference due to COVID-19, the link will be sent to you via email upon registration.
Please note: a camera and speaker will be required on your PC or laptop to connect to the meeting. Alternatively, you can download the Zoom app on your smartphone and join the meeting via your phone.
EARLY CHILDHOOD EDUCATION FOUNDATION
Donate today – Give our most vulnerable children the best start to life!
The Early Childhood Education Foundation strives to ensure that children from families experiencing financial difficulties have access to a funded kindergarten program which will enhance their opportunities to succeed in life. Our mission is to support vulnerable children to attend kindergarten programs to help build their brains and bodies now and set them up for positive health in the future.
Research demonstrates the important role of high-quality early childhood education experiences on children's development.
However the cost of sending children to a kindergarten program for disadvantaged families and carers is often a barrier to attendance. There are thousands of children across Victoria in need of our support.
Every dollar invested helps our most vulnerable children and assists with breaking the cycle of inter-generational disadvantage.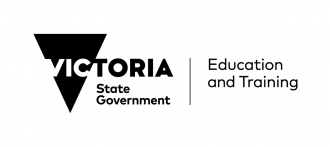 Learning Brought To Life Gold Sponsor