Learning and Development Calendar
ELAA's Professional Learning and Development calendar ensures that teachers, educators, and committee members are up-to-date and informed.
Learning Brought to Life "Trauma Responsive Practice in the Early Years"

The session is a professional development opportunity for Early Childhood Educators (ECEs) to start to think about how to support children who are affected by trauma in the early childhood space. This presentation will provide frameworks of practice that will increase knowledge, skills and confidence to support ECEs to implement trauma-informed responses in the early childhood setting including supporting activities and tools.
ECE's will be able to:
• Develop the ability and knowledge to create environments and routines that are trauma sensitive
• Enhance the ability to identify and use strategies for supporting emotional regulation in traumatised children
• Use the tools introduced to support their interactions and responses to traumatised children"
Quality areas: QA2 & QA5
Presenter: Chris Hutchinson – Senior consultant and trainer, Australian Childhood Foundation
ABOUT THE PRESENTER
Chris Hutchinson
At ACF Chris Hutchinson is a senior consultant in the Parenting and Early Years team. Her background is in the early childhood sector working for many years in long day care as a qualified educator and centre co-ordinator and then some 10 years teaching and assessing early childhood students through the TAFE system.
Chris facilitates training for early childhood educators in trauma in young children and other professionals in BUGK and Trauma Informed Practice.
Chris has been involved in developing, writing and piloting programs, attending and presenting at conferences and providing customised training in the early years and parenting sector.
MEETING ARRANGEMENTS
Attendees will join remotely via Zoom Webinar, the link will be sent to you via email before the session.
Please note: a camera and speaker will be required on your PC or laptop to connect to the meeting. Alternatively, you can download the Zoom app on your smartphone and join the meeting via your phone.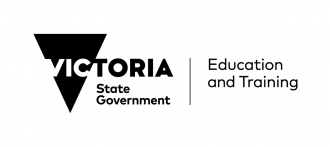 Learning Brought To Life Gold Sponsor